The jewelry in this shop is hand made by Marsha Hedrick a registered member of the Oklahoma Choctaw Nation. The majority of the jewelry is porcelain or stoneware, however, some pieces include fine silver, glass, and stone. You will find some very unique jewelry pieces here that are not only new and exciting but also beautiful and elegant.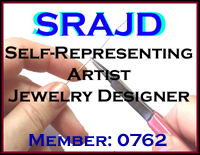 Legend of Buttons & Icons
Used in the Shop

You can confidently pay with your VISA or Mastercard from this shopping cart you
DO NOT
need to have or open a PayPal account.
What Is PayPal?
Our most recent Items
Click Photos for Details or Choose a Category on the Left